The Green Lightbulb - Holographic Sticker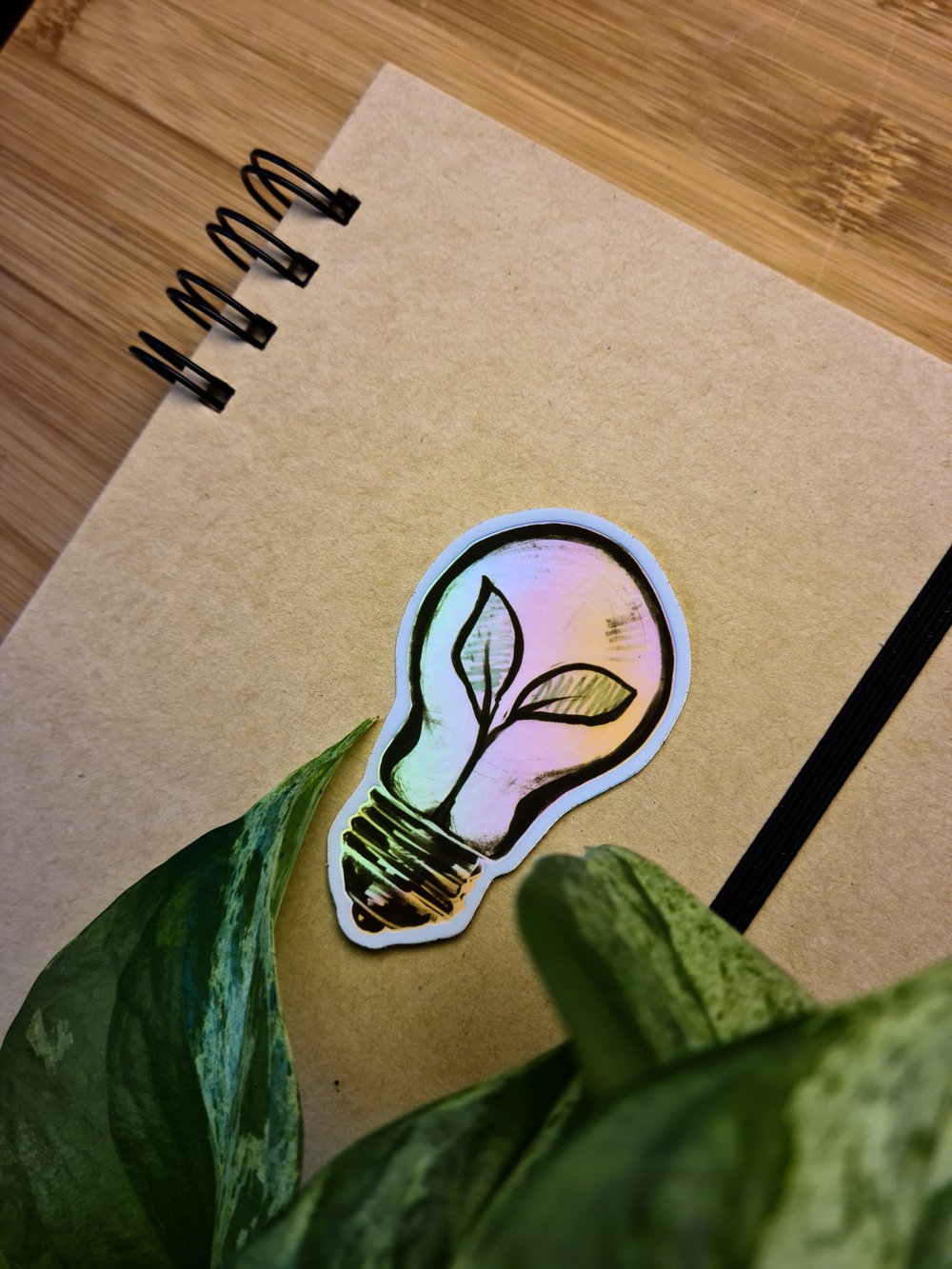 Waterproof, high-quality holographic stickers.
Stick it on those light switches that you or people around you keep forgetting to turn off once they are not using the room the lights are currently turned on in. You can also add it to your laptops, notebooks, e-book readers and anything else so it's visible that you are part of making the world a better place than it was when you found it. As individuals, we can make small positive changes to our environment that has plenty good effects, too!