Handmade Dinoboi figure with stuffed shipping crate and glittery apple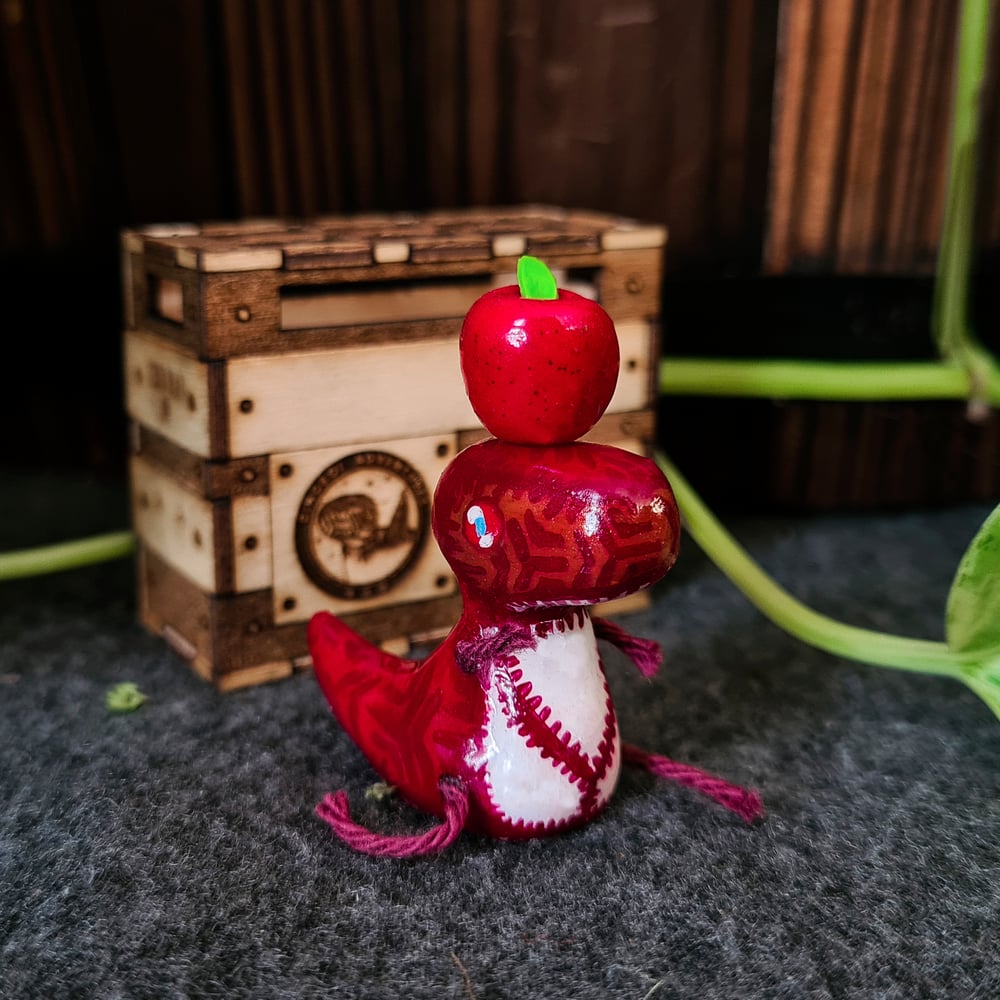 Handmade and handpainted Dinoboi polymer clay figure with a glittery fresh apple. Take the boi with you on your adventures! He comes with a comfy wooden shipping crate stuffed with soft hay where you can let him rest after his days full of exciting adventures.
He is shipped* in a safe and sustainable stuffed wooden crate - no glue involved in the assembly. Dinoboi has his passport attached to the crate.
Because they are handpainted, the patterns and painting might slightly vary from the one seen on the photo.
Small Dinoboi measures 15mm in width, 30mm in height and 35mm in length. The size of his crate is 25mm in width, 45mm in height and 55mm in length.
*The actual kit will be carefully packaged into a padded box made of recycled and recyclable materials.
𝗡𝗼𝘁𝗲: Every order comes with a tracking number.